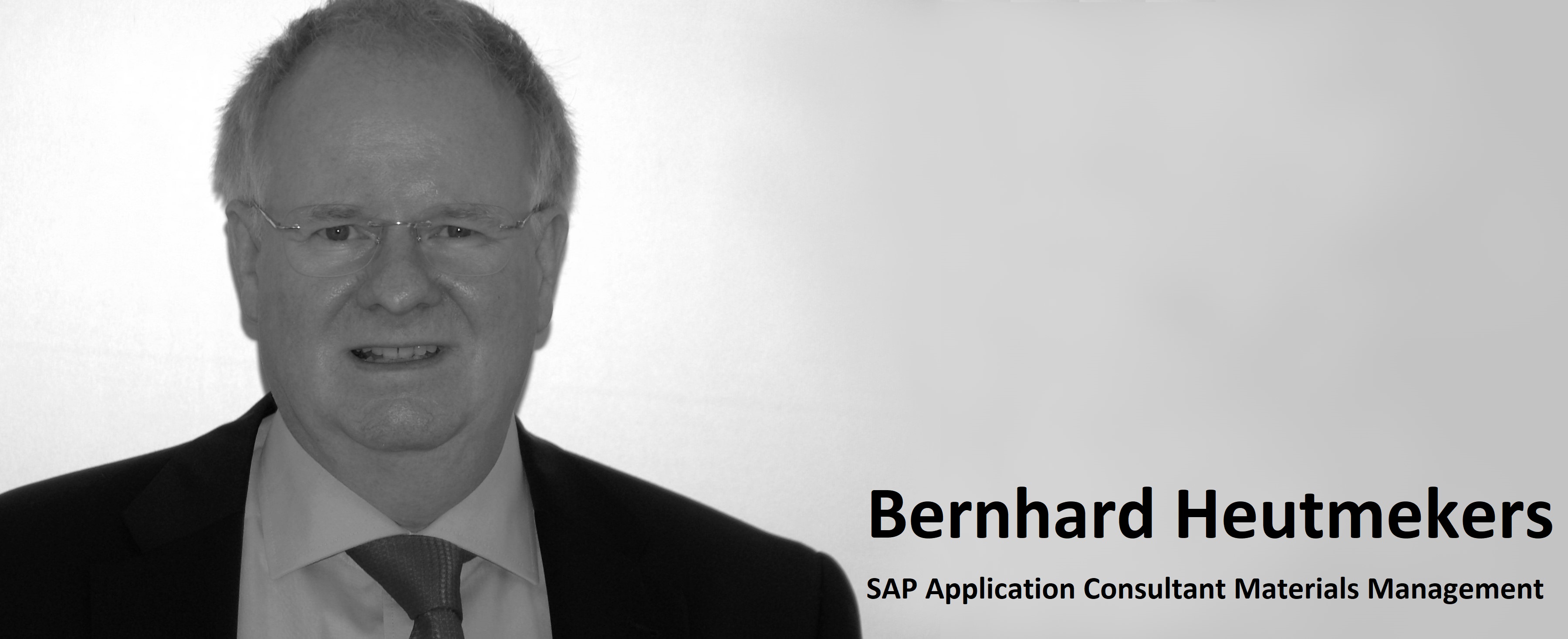 Pharma
SAP MM/WM/SD Consultant on an SAP ECC6 Carve Out Project in Germany, Pharmaceutical Industry
I managed as leading MM and SD consultant the complete carve out of the MM/WM/SD entities and functions into a new German company code of a pharmaceutical company. Creation of all logistic entities, such as plant, purchase organisation, sales organisation, shipping points, etc. Transfer of all functions/document types such as purchase orders, deliveries, sales orders, EDI etc. Tests with Hewlett-Packard HP Quality Center 10.0. Functional support of the data migration of all logistic master data and movement data, such as vendors, customers, conditions, purchase info records, open purchase orders, open sales orders, stock, QuickView reports etc. Go live support with BMC Remedy Action Request System Remedy Mid-Tier 7.5.
SAP MM Consultant on a Data Migration Project in Germany
Management of the collection of master data out of twenty countries, different ERP systems, data compilation, cleansing, enrichment, conversion, technical specifications for development team, tests, adjustment. Material master, purchase info records, vendor master data.