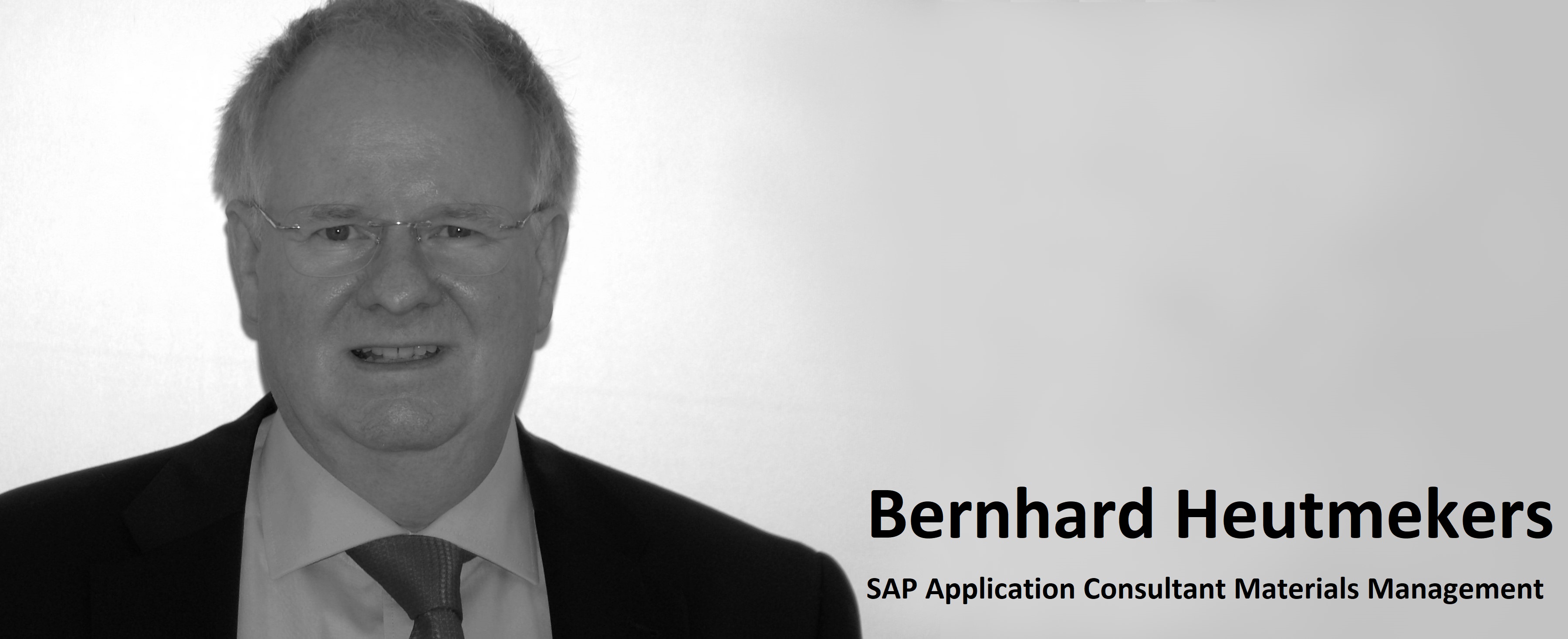 Nutrition Industry
My projects in the nutrition industry:
SAP MM Consultant on an International Implementation in Belgium and Germany at a World's Leading Manufacturer of Chocolate Products 
Successful conversion and migration of 20.000 bills of material (chocolate recipes) out of three legacy systems into the target SAP system
Writing technical/functional specifications for migration and conversion programs for bills of material, testing conversion programs during development phases and operating the conversion programs for migration and go live mobilisation
Functional assistance and support for the data migration team, end user training in operating the new bills of material, support and issue resolution during acceptance testing and go live
SAP MM/WM Consultant on a SAP ECC6 Worldwide Template/Roll Out Implementation in the Flavour and Nutrition Industry
Creation, implementation and roll out of a worldwide template in the area of SAP MM, i.e. procurement and inventory management, successful go live of the template in Argentina, Brazil, Mexico, Australia and further roll out countries.
Business process analysis, conducting business blueprint workshops and gap identification workshops, process descriptions, customizing of the SAP MM and WM module, writing test scripts, writing development specifications and leading developments until go live, conducting integration tests, data migration, go live support on site in Argentina and Australia
SAP MM Consultant on a Green Field Implementation in a World Wide Known Company in the Beverage Industry
I created on behalf of the end user client a master data maintenance process for the new SAP system. The process was depicted in ARIS. The development of the process required a high interaction with many departments and employees of the end client company. The created process went live successfully.
Client recommendation:
"…During the project's 21-month duration, Mr. Heutmekers engaged in a wide range of responsibilities and repeatedly exhibited his ability to work effectively and harmoniously within team and in one-to-one exchanges…I would be pleased to employ Mr. Heutmekers again and recommend him without reservations for any SAP MM consultancy project he might apply for in the future…"